HAHA, I WISH! I'd die in an instant. Totally unacceptable in my Hmong society and on top of that, the in laws are very traditional!! From the day I got married til now, the only color I have died my hair is black. I don't mind because I love black but my hair fades to a brown/red by the time summer rolls in.
I got this long strand of blonde highlights and I didn't have time to go to Sallys to get clips so I bobbypinned strips on my hair. The gal to the right is my younger sis. LOL. She looked very CHOLA at first but with a hat and glasses, she looked different.
A lot of people rave about NYX Thalia Round lipstick but I actually don't like it. It's not nude on my lips. It's actually TOO Pink for me. The only time I did like it was with this blonde hair. I don't know, I just like this look.
What do you all think!?
In the meanwhile, I miss my darlings.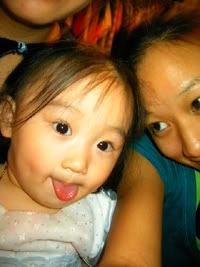 She's my mini twin. She used to look like a porcelain doll with huge watery eyes. People who barely know us KNOW that we're related somehow! haha. She could pass for my daughter. Anyway, we only share the same father but we look like damn replicates! (left pic: Us back in the days. right: us now!)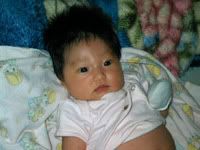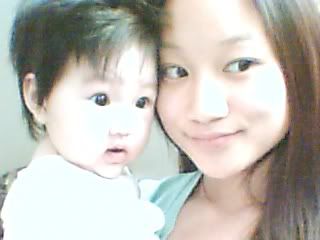 (us back in 2006)
She's the baby girl of the family. Everyone knows that she's the prettiest of us all. haha. Ya know what? I looked like her when I was little!! Aww, look at how much she as grown!